The Following PowerPoint Slides Were Presented At The September 23, 2009 Bel Air / Bel Air Ridge Neighborhood Council Meeting
Draft EIR has been temporally suspended while the look into the new Concrete Cover option. We asked the DWP to provide us with the following PowerPoint slides but they declined.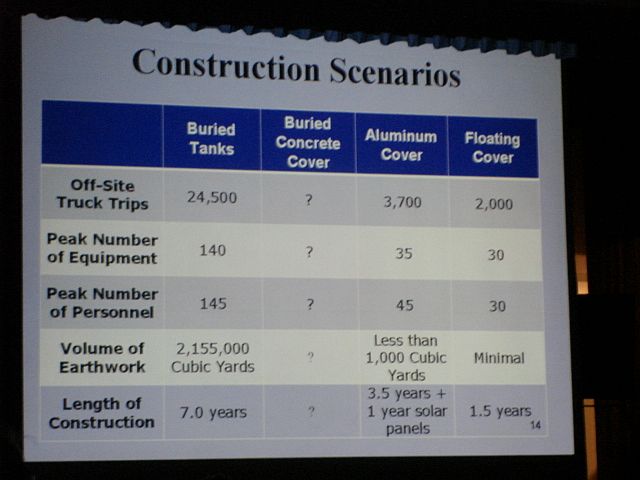 24,500 Truck Trips across Mulholland Drive with 4 times the number of personal and equipment needed compared to the other two options.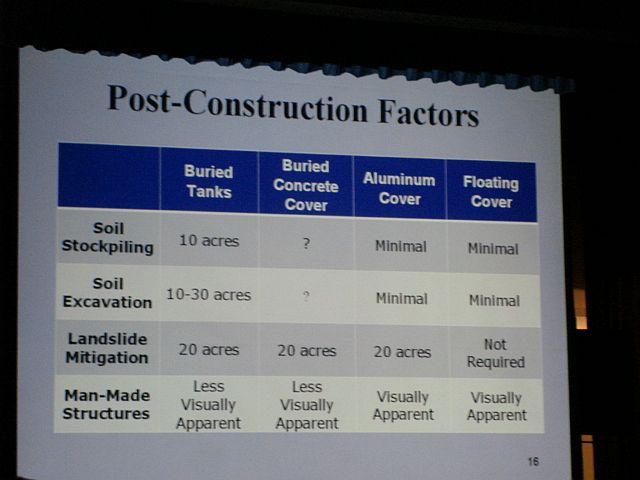 Extensive soil excavation and landslide mitigation is required for the Buried Tanks and Aluminum Cover options.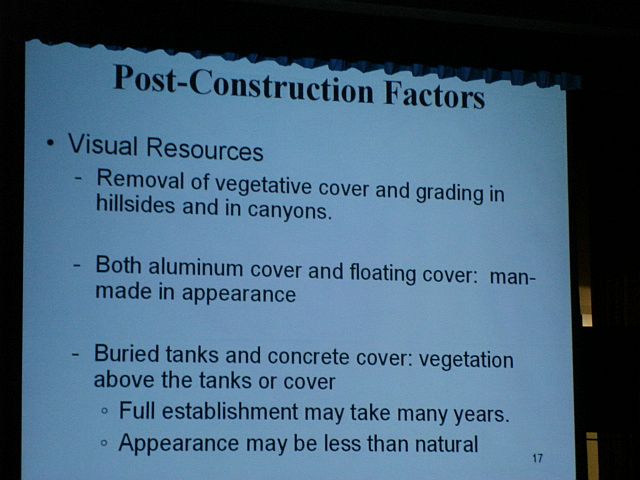 Note the last point about appearance may be less than natural. Since there will be 3 feet or less soil on top the type of vegetation that will grow is strictly limited and it will not support trees.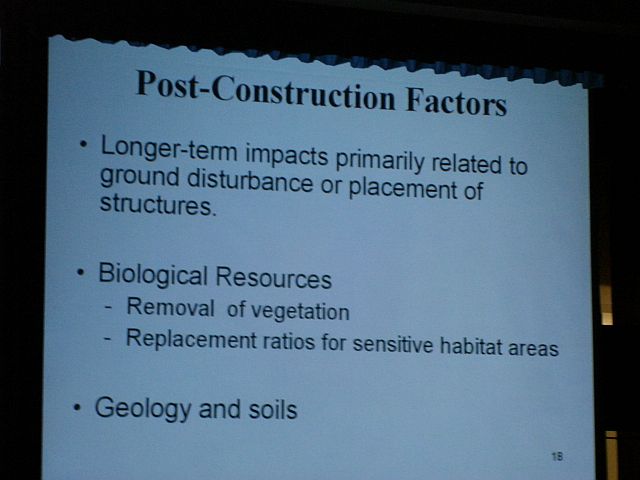 None of this sounds very good.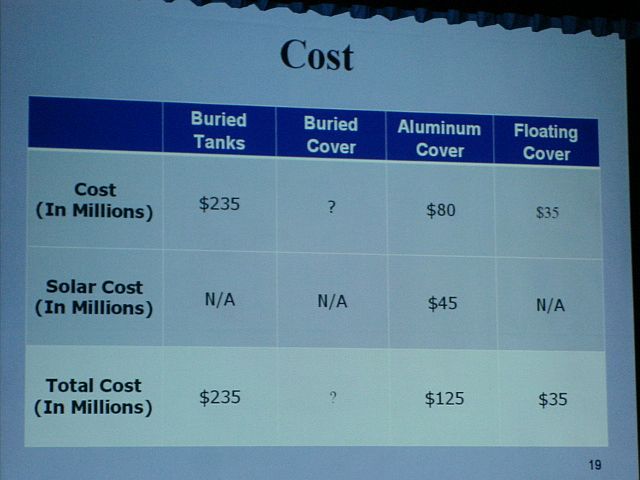 No cost estimated for the new Burried Concrete Cover. It was stated by the DWP representatives that Bonds would need to be sold for any of these projects and the cost will inevitably fall on the rate payers (us).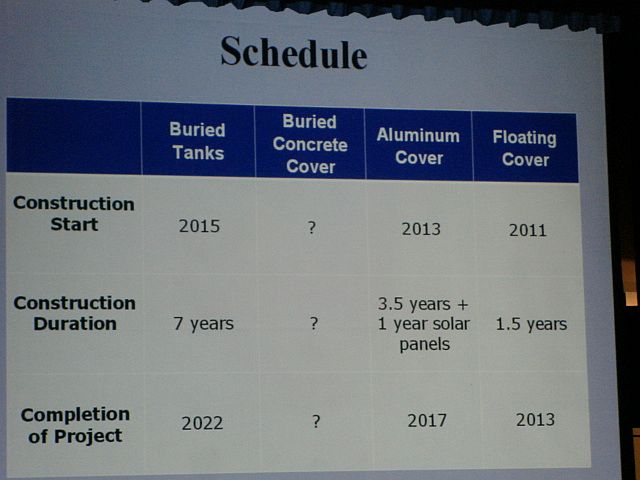 DWP shows their lower estimate of 7 years but previously has stated 7 - 10 years.